On my travels through the North West of the States, I made my way over to Vancouver, to explore a city that I always wanted to see. If you love outdoor sports and nature, it is the perfect place to live. I read about Keefer Bar before I came to town and got in touch with one of the partners, Keenan Hood. What a friendly guy with a healthy laid back attitude, but with a very eager sense of business.
About
Keenan was born in Canada's Great White North—Sudbury, Ontario—in 1979. The family quickly moved even further north to a town called Elliot Lake, which used to be the uranium capital of the world. With nine-foot snow banks and temperatures as cold as -55 °C in winter, Keenan knew relatively quickly that this was not where he wanted to be living. So after finishing high school, he moved to the mountains of Whistler, British Columbia, to spend his youth, working as a skiing and snowboarding instructor in winter to pay the bills.
When the season ended, he found a dishwashing job. It wasn't long, though, before Keenan noticed that it was the bartender who had the most desirable job. So after four-and-a-half years of flipping burgers and making pasta, moving from kitchen to kitchen, he was finally given the opportunity to assist at the bar.
Back then, landing a bartending job was practically impossible unless you put in your time, you were tight with the owner/manager, or you were a "fox"—meaning you were easy on the eyes. He blamed the lack of knowledge on spirits and craft back then for the sheer amount of people who'd call themselves bartenders. Not to discredit bartenders, though; in fact, back then his favorite and most inspiring tenders came from the mountains, where he learnt the most important lesson about bartending—customer service. Once mastered, it put you one step ahead of all the competition. Keenan put in fourteen years behind various bars, learning from bartenders and mentors at venues including The Ocean Club George Lounge and DB Bistro, both in Vancouver. This is where Keenan first began really learning about spirits and craft cocktails. Armed with this knowledge and experience, he finally arrived at The Keefer Bar in Vancouver in 2010.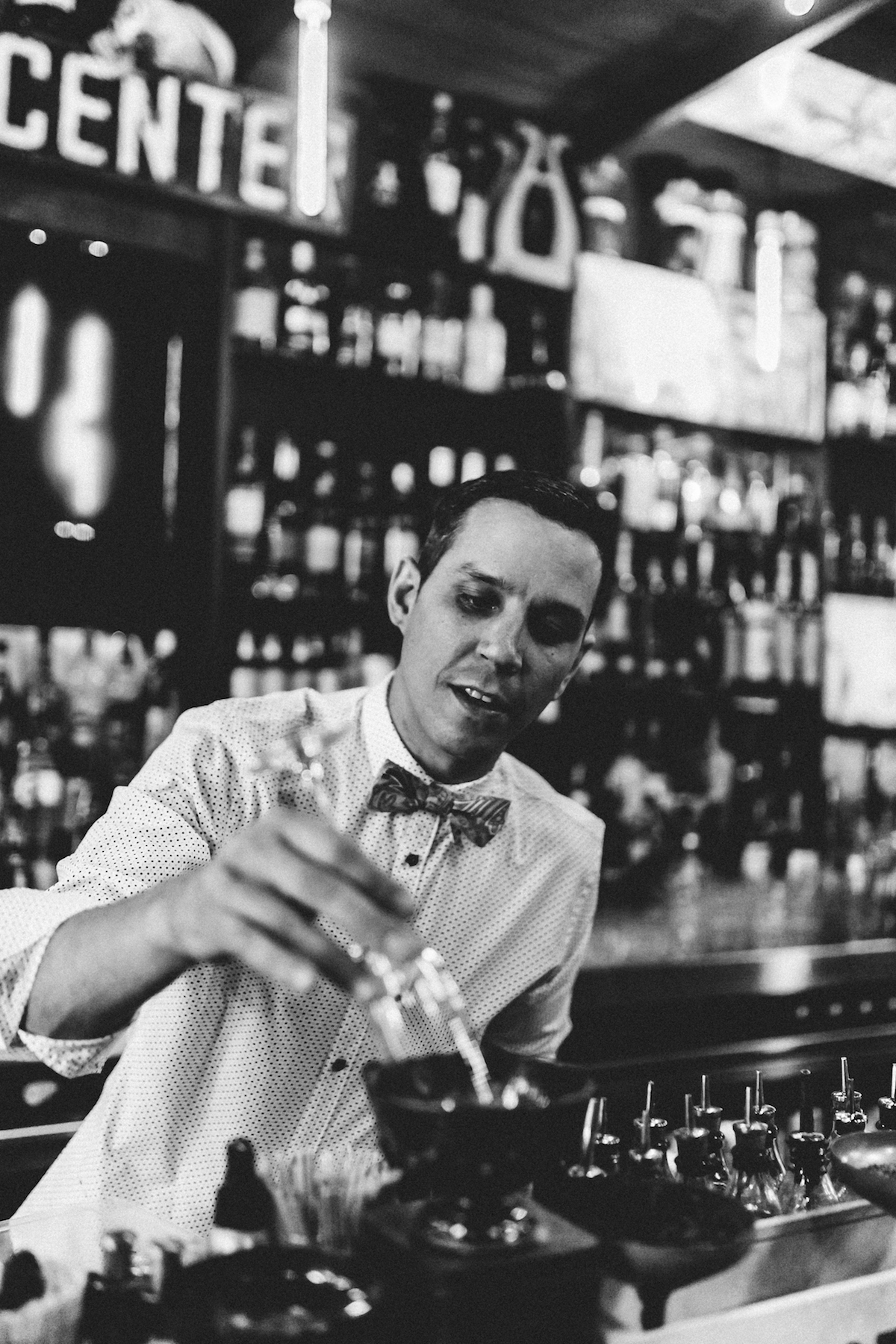 Keefer Bar
"You know, ever since I can remember I've always wanted a set of keys in my pocket to jingle, so I can be proud of myself that I have something to call my own," Keenan explains. He wanted to be a part of that, to get paid for something that ultimately makes him happy. Keenan wishes he could say that The Keefer Bar was his baby, but the bar's apothecary concept actually stemmed from Cameron Watt (the original owner) and Danielle Tatarin (the previous general manager).
At the very beginning Keenan was brought on as the assistant manager/bartender, and his role then progressed to bar manager. If Keenan were to list in detail exactly what his role entailed, it would range from general manager/partner, bar-tender, host to busser, server, cook (if they're short-handed), painter, accountant, cleaner, and even babysitter at times. Similar to anyone else who owns and works in a bar, it's hard work that pays off, and Keenan is in his element here, down to having his own set of keys—finally.
Inspiration
The Keefer Bar has a seasonal menu that rotates eight new cocktails every three months, so the team is always busy coming up with new ideas. For Keenan the most effective way is to draw a spider diagram with the original recipe in the center, then take a seat in front of the bar to change the variables, taking things out or adding something. Another one of his favorite things to do is to go to a grocery store, stand in the middle of the produce section, look around like you're standing on a Lazy Susan, and start matching things together in your head. Keenan finds this to be an effective way to invent a good drink, while being open to the possibility of finding an obscure, unheard-of ingredient that has yet to be used in cocktails.
Favorite cocktail
Keenan likes anything and everything, really. Al-though he does love a good citrus cocktail, so his usual order is a Daiquiri. It's the James Brown of cocktails! If you don't know what to drink, just order a Daiquiri—it always hits the spot, given the right venue of course. Just like the Godfather of Soul; if you're stuck for choice and under pressure to play the right tune, play James Brown—he'll take the stress off and make things all right!
Check out Keenan's recipes: Various Cocktails.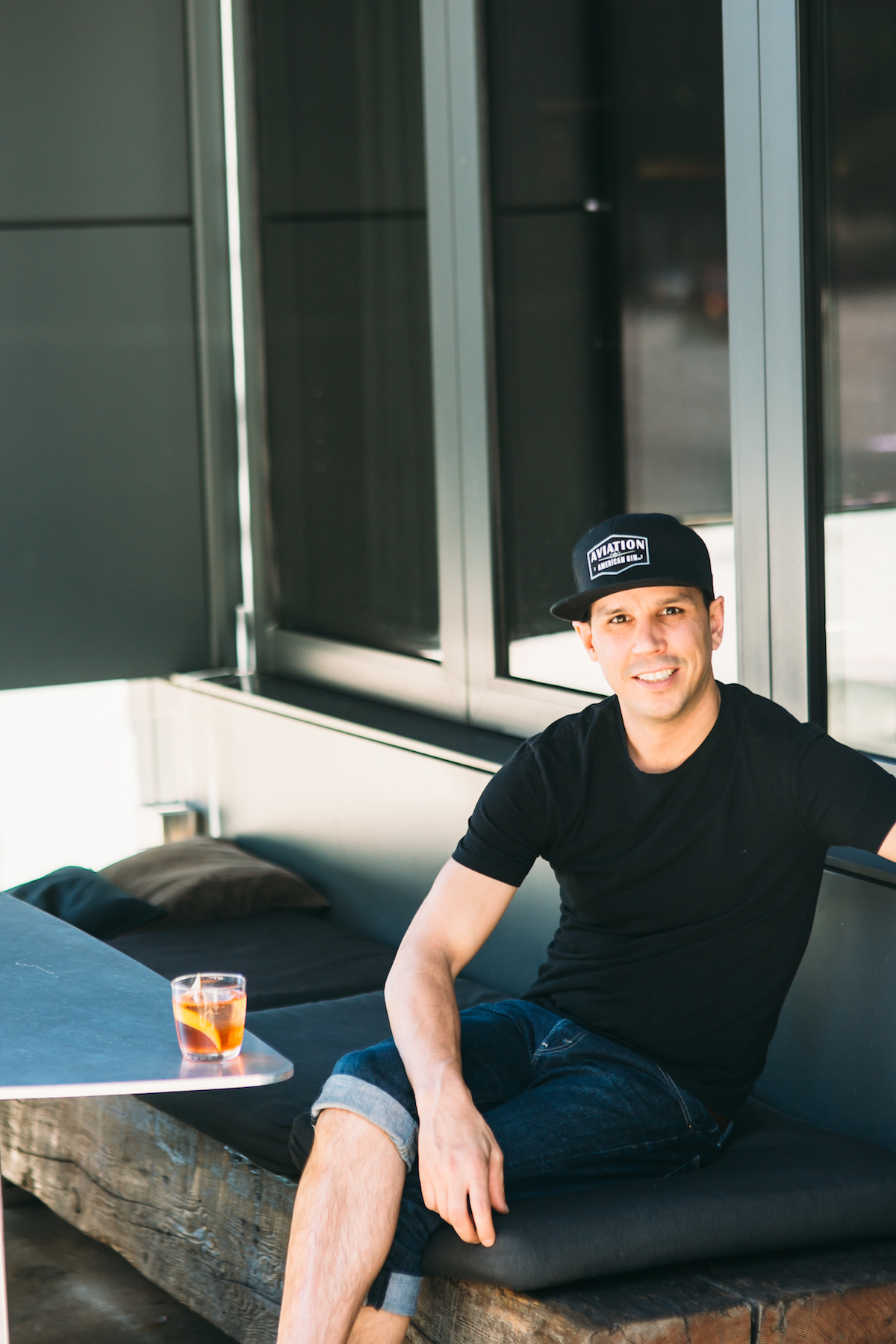 Favorite bar
Calloh Callay in London.
The future of the bar world

Keenan likes simple things and would love to see the business going that way again. Once the classics have been mastered, bartenders want to create a new classic, something that they can put their name on. Keenan applauds ingenuity, that's how bartenders evolve, but a lot of times people invent a new classic before they have a proper grip on the basics, like finely balancing a Daiquiri.
In an ideal world, Keenan hopes that in the future bars will put more of a focus on their in-house organization: training teams to the point where they have enough skill to open their own place. Customers will never be thirsty or unsatisfied, and Daiquiris forever balanced.
Advice for opening a bar

You need plenty of passion. If you don't have the passion for opening a bar, don't do it because you probably won't succeed.
One of the next most important things about operating a business is keeping your staff happy. They are the gears that make the business work. If the battery doesn't have any juice, then the gears won't work efficiently. Meaning, if you find the right staff that will work hard for you and want to be there, your passion will rub off onto them which in return will rub off onto customers. There will be times when more assistance is needed in different areas in the business whether it is hosting, running food, cleaning dishes or even mopping up puke That's your time to shine and prove to your staff that you aren't afraid to do these things. It will help your staff to step up.  Be a doer not a teller. This will give you a successful business. "Well, and finding cheap rent, a cool concept and keeping below a 25% liquor cost", Keenan adds in the end.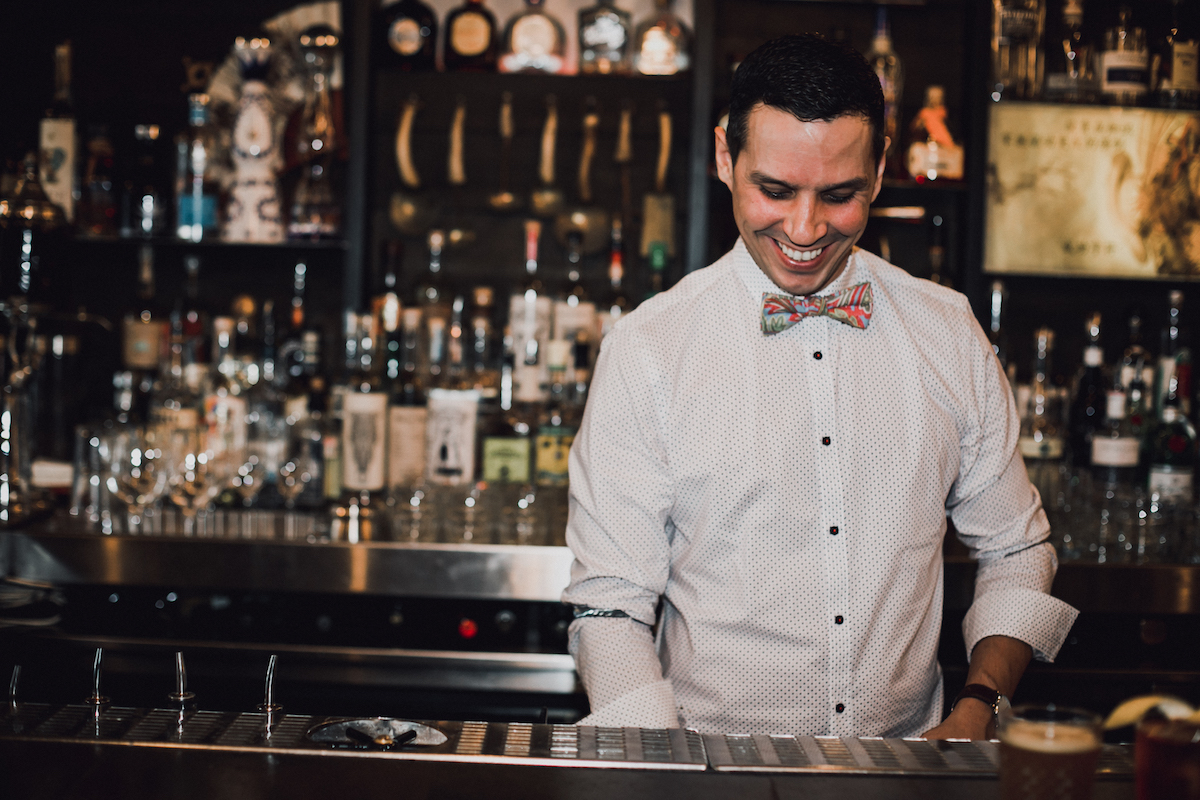 Craziest customer experience
There are so many! My favorite story would have to be Keenan serving Woody Harrelson and Owen Wilson at a bar. He asked Woody what he wanted to drink, having a scene from Woody's hit show Cheers in mind. Woody said "I don't know . . ." and Keenan replied, "How about a Screaming Viking." Woody was confused, because this was the name of a Cheers episode from thirty years ago. Then his eyes lit up and he let out a big laugh. Keenan then held up a cucumber and said, "Would you like your cucumber bruised?" Woody grabbed the cucumber out of his hand, smacked it on the bar once, then gave it back to him and said, "What is your name, man?" Keenan and his friend Shaun, who were doing a stage shift at the bar, laughed for hours about it.
https://www.youtube.com/watch?v=aEtTtfOGkx8
Vancouver

It's his home for the moment. He loves the mountains, the ocean, and the coastal climate, but dreams about owning his own place are still out of reach with a bartender's income these days. Keenan wants a home for his family, so he is hoping that the housing market drops so he can stay there.
Target in life
To be the best boss, husband, father, brother and son he can be while having as much fun as he can!
Best decision in life
There are so many decisions Keenan has made in his life that brought him to where he is but the most important one would be moving out West to British Columbia. He found his career, his woman Dunya and his baby boy Theodore and he wouldn't trade in any of it.
Images: Britney Gill