Hamburg calls me every year for a fair and I like to combine it with a weekend in this magnificent place in the north. Harbour meets with architecture, trashy Reeperbahn, alternative Schanzen area, excellent eateries, laid back people, a diversified party scene and last but not least a vibrant bar culture. Last year I met Henrik Hammer who produces my favourite gin at the fair and he told me about this new bar called The Walrus. I checked it out and ended up going back 3 times. This is when I met Lee Daniel Hobbs, one of the masterminds of The Walrus. His cocktail creations and creativity never disappoint. All in all one of my favourite bar in the world. So a year later it was time to come back and have a deeper talk.
About
Lee is now 32 years old and it is not often nowadays one meets a bartender that has learned his education from scratch. He grew up in Cambridge in England. His father is English but his mum is from Hamburg where Lee moved to when he turned 12. After schooling he wanted to focus on hospitality and did an education to become a restaurant specialist which lasted 3 years. During that time the interest and passion for the bartending profession grew deeper as he was working in a bar in Niedersachsen. Back then the bar had a happy hour concept but over time the team improved the concept and started serving cocktails. Lee also decided to do a side education in his free time. Bartending school in Rostock served his purpose and he did a in-depth course which lasted 3 months. After his education Lee went back to his roots to London to work for Marriott hotels as a bar supervisor. Over the course of 3 years he moved up the latter and ended up working for Marriott Northwest being in charge of purchasing spirits for Marriott Manchester, Liverpool and Preston. Then Lee decided it was time to leave the UK and see another place. He ended up in Switzerland working for Kempinski in St. Moritz. In charge for spirits again he was continuing working behind the bar from 2013-2014. The time was right then to move back to Hamburg. He had a little beer garden project close to Hannover after his return. During that time he was approached by a tenant if he would like to develop a beverage concept with the focus on local produce which should also involve beer and beer in cocktails. The tenant decided in favour of Lee and the team formed around them with many people having a background in the art or bar scene of Hamburg. The Walrus was born.
The Walrus
Walrus is located between Reeperbahn and Schanzen area which is ideal when going out. It is very much a neighbourhood bar which focuses on excellent drinks, affordable local beer and a compelling and artsy music concept. Synthesizer or live orchestra, both are welcome in this vibrant and hip place. 7 people work in the team and they are all very diverse and well connected. A year in the opening the place is doing very well. Lee already has plans with an exciting concept. Cocktail enthusiasts can buy a boarding pass and go on an imaginary cruise. The guests who decide to indulge in that endeavour will learn the history of the cocktails during the journey and people get to know more about the ingredients of the compositions they sip on. One can be curious.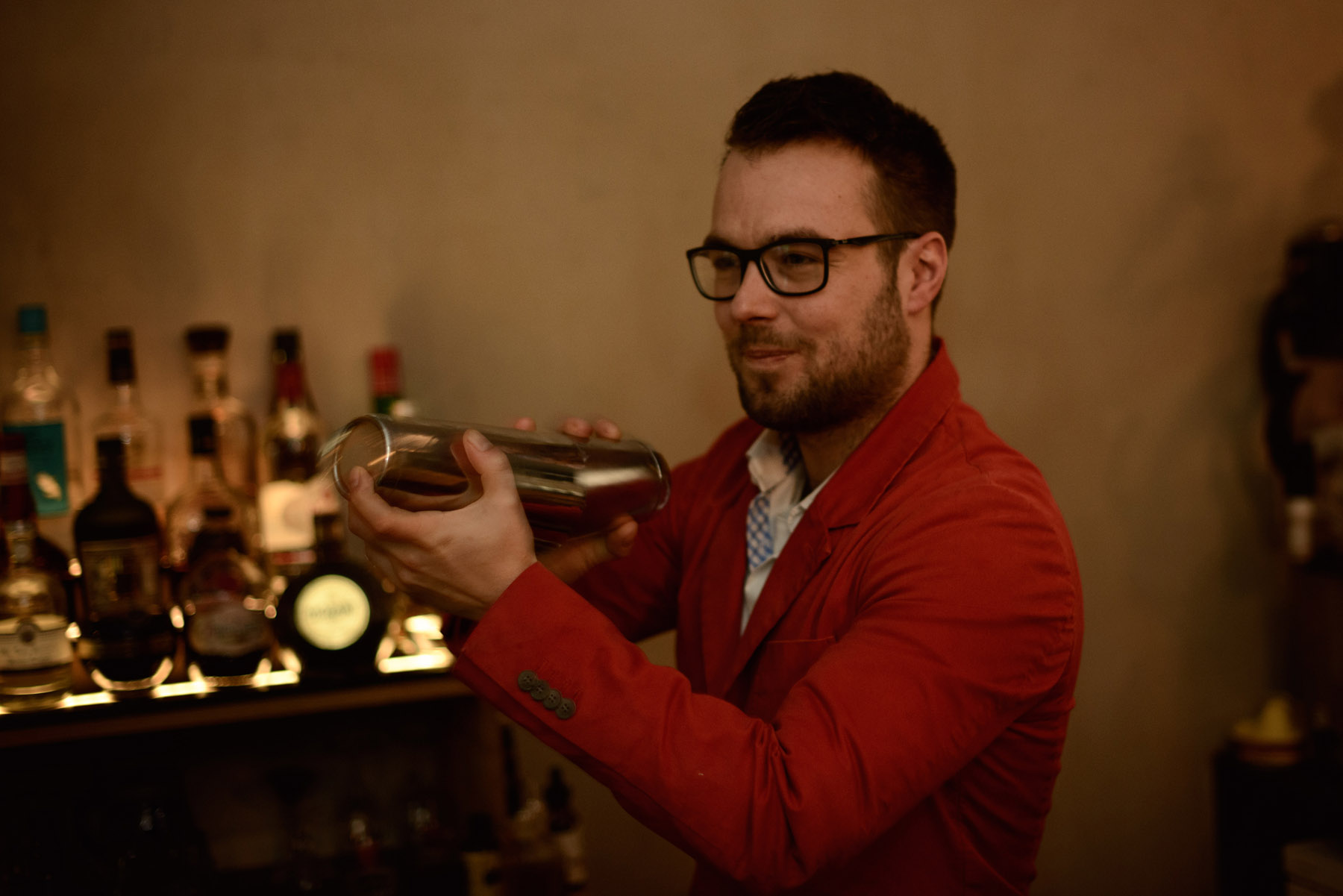 Inspiration
Lee is very much inspired by the gourmet gastronomy – the Michelin and Gault Millau cuisines in this world. Moreover, he visits other bars as much as he can. Other great places are food market as he did visit extensively in Mexico during his Don of Tequila (Famous tequila competition) trip.
Favourite cocktail
He foremost likes Tequila and Mezcal drinks. His favourite drink at the moment is Tommy's Margarita. A drink created in the early 90's by Julio Bermejo and named after his family's Mexican restaurant in San Francisco. Julio became a legend in the drinks industry after creating this cocktail and also for his knowledge about tequila. Negroni and all variations is another drink that goes down very well at almost any time of the day.
Check out Daniel's recipes: Big in Japan and Cuervo Paloma.
Favourite bar
Boadas in Barcelona. It is completely old school. There is no menu and you find yourself thrown back in time to the 1930's in Cuba. The interior is designed with lots of wood. It feels cosy but elegant. Old images on the wall help to set the historic scene and the perfect friendly hosts wear black tie. A perfect combination.
The future of the bar world

Lee believes the focus will be on the classics again. After the gin hype, spirits from South America will become more popular. Foremost Rum, Tequila, Mezcal and Pisco. Cognac and brandy are other spirits that he sees thriving over the next years. In terms of service he wishes it would go back to the roots. The quality of the host should be at the centre of every bar. Making it about the guest is key.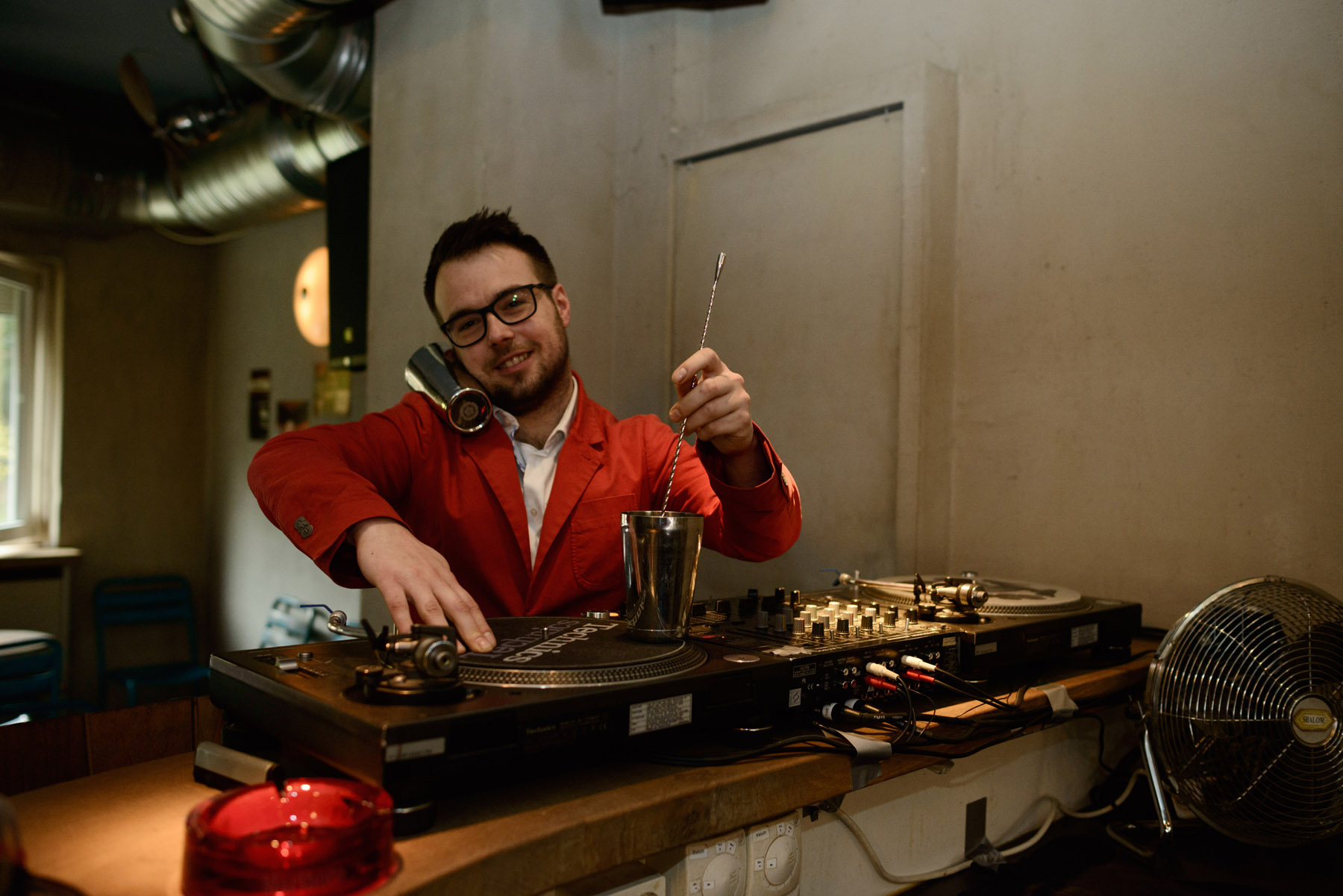 Advice for opening a bar
One has to be certain to understand that this project will become the centre of your life. One cannot sit back and relax. One has to stay on top of the game, get better and develop further. Another important aspect is knowing spirits. Differences are huge and the selection of brands is a significant part of a new bar. This then leads to the thoughts that need to flow into the drinks menu. Every cocktail on the menu tells a story and is on it for a specific reason. The focus should be on the specific crowd you serve. Network a lot, with the industry but also with other bars. It is important to advertise right. Know your neighbourhood, your competition. Finally, whatever you do, do it well.
Craziest customer experience
An eloquently dressed gentleman one evening joined the crowd in the bar. He wisely chose his words and his expressions were elegant. Later into his visit, he all of a sudden got up at the bar took out his bible and smashed it on the bar top with a big bang. He loudly started to cite bible verses. It was a long 10min escalation and the bar staff had a tough time throwing him out since he was defending himself. It was a slight shock for everybody. Luckily he never came back so far.
Hamburg

It is home for Lee. "It's the only city in Germany that has some magnitude and a real city centre", he explains. He really wants to stay here. People are very laid back but you still have a feeling of a big city.
Dislikes
Having guests that are resistant to advice and recommendations; when people are not going with the flow of the bar. This happens more often over the course of the last years. "Unfortunately a negative side effect of the more educated bar crowd", Lee concludes.
Best decision in life
Doing the Don of Tequila competition. It really gave back a lot. A huge network but he is also able to give tequila workshops all over the place now.
Update: Lee Daniel Hobbs does not work at The Walrus anymore!
Images: Tim Gerdts
Back to Bar Worldmap