I had never been to Athens but wanted to go for a long time since it is packed with history. I have done some reading beforehand and surprisingly I realized that Athens has a very lively cocktail scene. Baba Au Rum made a name for itself since 2009 and therefore I decided to meet the man behind this little gem, Thanos Prunarus.
About
It is not very often that you come to a city you have never visited before, conduct a bartender interview, and end up learning so much about the history and the current state of a city in the process. With Thanos Prunarus—self-proclaimed Athenaologist—you could talk for hours about his beloved city. He is a thoughtful man. Hints of philosophical teachings shine through his carefully chosen words. He thinks deeply about his surroundings—the people, the city, the tremendous history that rests on the shoulders of this beautiful place. "Athenaologist" is a neologism, a word that does not really exist, but Thanos studies his treasured city for life, as he cares deeply about his hometown. Born in Athens in 1971, he has not always lived there. He studied tourism management in Crete and then worked all over Greece and abroad, for example in Thessaloniki as a hotel receptionist. He also tried his hand at other jobs such as sales clerk in a store, even moving to London for a year, where he gained experience as a waiter, barista, and later on bartender. When Thanos returned to Athens, he got a job in a bar called Inoteka, a place that played music and served simple cocktails. He stayed for four years before moving on to other places such as Zaza, where he worked as head bartender, and Skoufaki. He finally ended up working at Guru from 2005 to 2009—a place that served Thai food and played jazz. It was the first venue that started to master cocktails in Athens. In 2009 Thanos decided it was time to open his own place—one with a focus on rum, but also on good music since that was his passion from an early age, having even played in a band until the mid-2000s. And thus, Baba Au Rum was born!
Baba Au Rum
In the culinary world, a Baba Au Rum is a small yeast cake saturated in spirit—mainly rum. Thanos's bar feels a little like this lovely dessert: a colorful, lively interior and very friendly staff surrounded by an excellent selection of spirits with a focus on rum. He tells me it is all about heart, and not at all about money. A place like this was missing in Athens, but that was not the first reason why Thanos opened it. He was fascinated by drinks and how they are composed; he fell in love with the essential philosophy of a drink. How do tastes develop in an arrangement? How can you reflect on it? He thinks deeply about the complexity each recipe holds. All these questions nurtured him when he developed Baba Au Rum. It was a big success and a massive inspiration to the bar scene of Athens in general.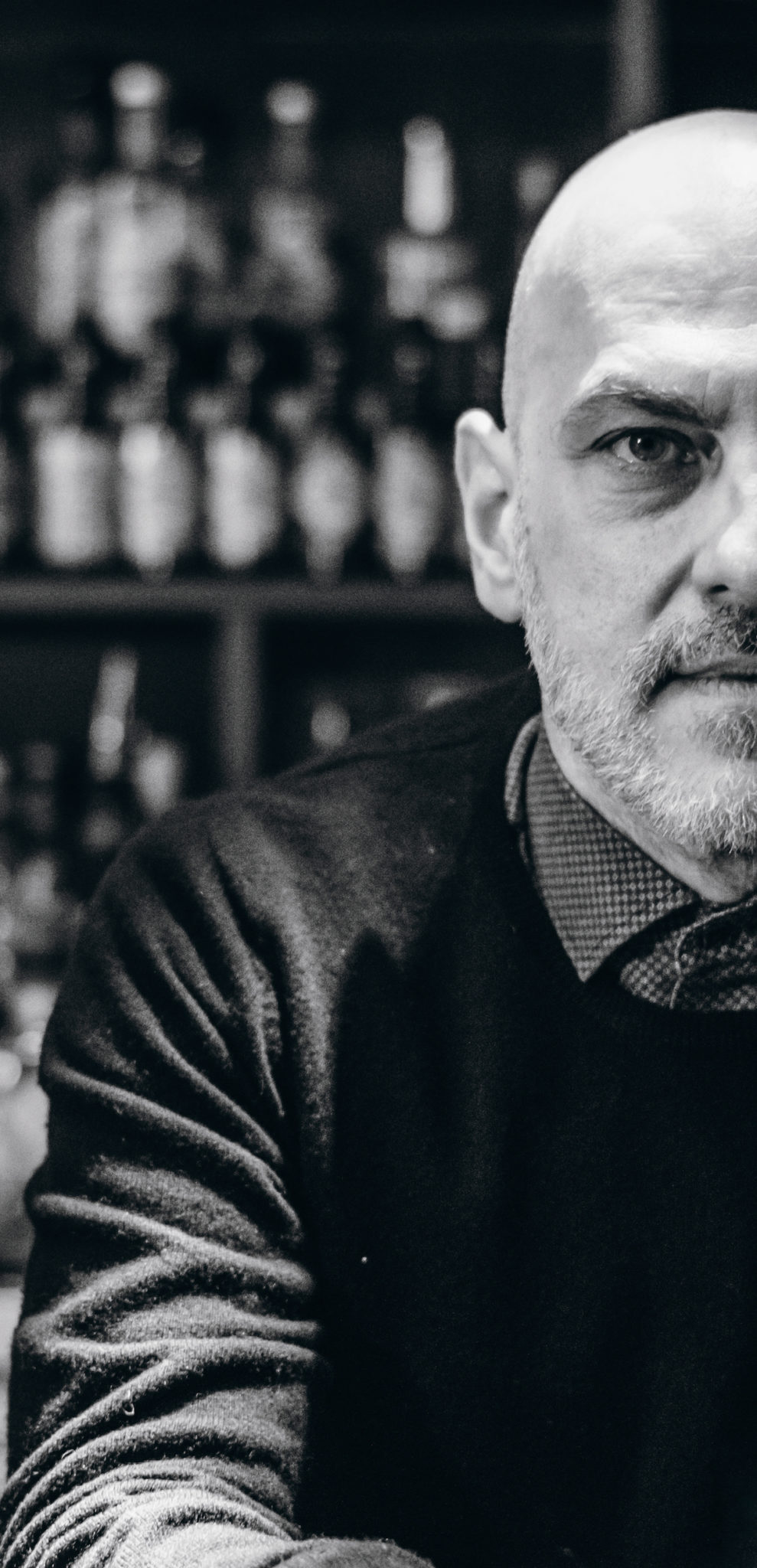 Inspiration
Everything around him inspires him. To him, inspiration is an everyday process. Thanos muses when he cooks, buys groceries, or visits other bars. It is a journey to find a way to describe and discover new tastes. He gives a lot of thought to how people taste and smell. It could start with an idea of a scent, for example how summer on a Greek island smells. From the ensuing meandering of his thoughts and experiments, a drink will be slowly compiled. It could well be, however, that on a different day he starts with a base spirit and goes from there. His creative process changes depending on the situation.
Team
Team work is an essential part in every bar but not everywhere it is so harmonious like at Baba Au Rum and it is also because of the way Thanos runs this place. It feels like a family. Things get developed together and Thanos understands, compared to other places, that you have to invest in people and value what good employees are worth. They will pay you back with loyalty and motivation which is one of the highest goods in running a successful business. On the day of the interview another team member Stavros Patouxeas is working. He also comes across as a calm and thoughtful person. He is 25 years old and very happy to be part of the team. He tells me that Thanos and the other partners continuously give the team the stimulus they need to be creative and motivated. It is not a one-way thing though. It is very much an exchange. They complement each other. I can feel that there is a lot of respect and a strong bond between the Baba Au Rum family. For everybody who works there, this work is not like any normal job, it is more a lifestyle.
Favorite cocktail
A classic Manhattan is Thanos's drink of choice when he goes out. It combines strong flavors, offers complexity, but at the same time remains very simple. Another drink that he loves is a well-executed Daiquiri.
Check out Thanos' recipes: Baba Au Rum and Duchamp's Punch.
Favorite bar
His favorite bar is Happiness Forgets in London. It is a bar that looks simple but is complex at the same time. It has the perfect balance in a simple setting. All in all, a great atmosphere. It is the most balanced bar he knows. Another place he loves for the same reason and how they host guests is Ruby in Copenhagen.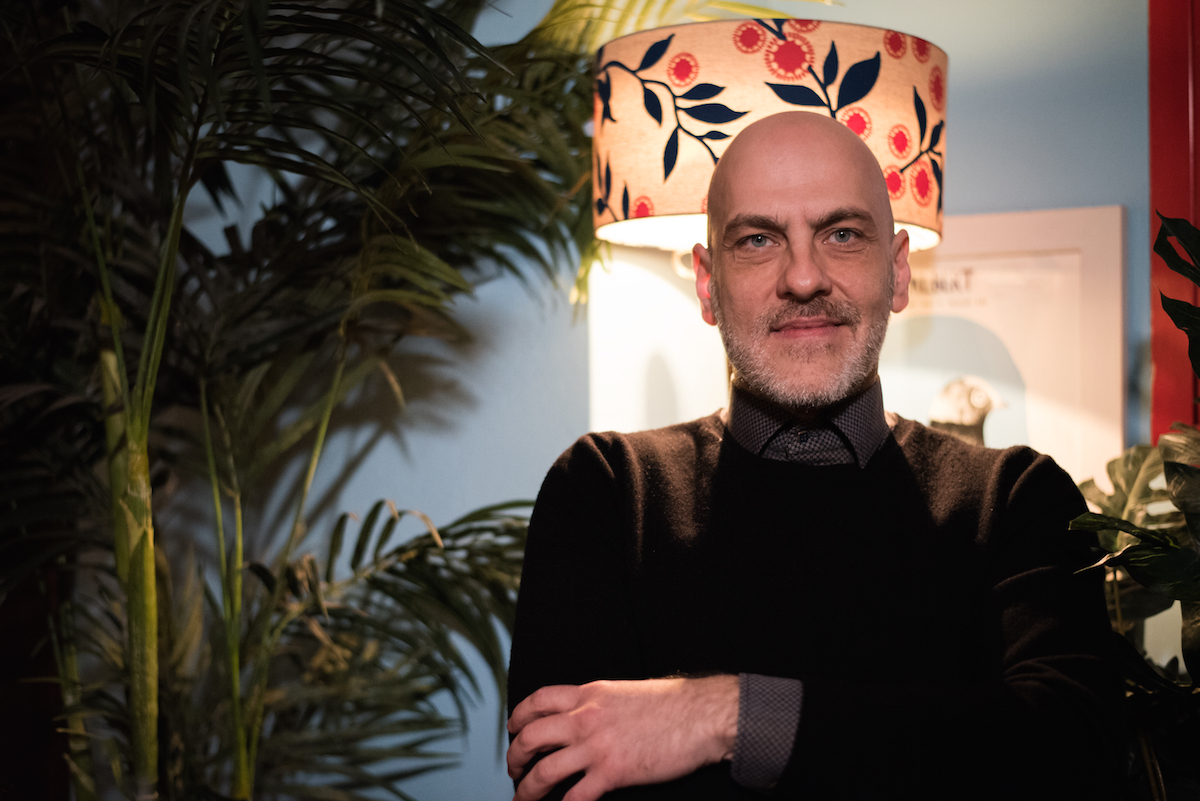 The future of the bar world

Thanos dearly hopes that bars will move away from the mainstream and return to the essential basics that a bar needs—well-executed cocktails with attention to detail and, first and foremost, pure hospitality. You find a lot of such places in Japan. Bars in Japan are timeless, never out of fashion, and despite the cultural differences, you feel very well taken care of. To Thanos, it should be about the guest and not the bar or bartender. Today's bar scene has too many rock stars, and it becomes less and less welcoming. "It is too much about wanting to be in the Top 50," Thanos concludes.
Athens
When Thanos told me in the beginning that Athens is a lifelong study interest for him, he brought up the end of the city's urban transformation in the 1970s. In just thirty years, from the 1950s to the 1970s, beautiful neoclassical buildings— which you can still find at the foot of the Parthenon—gave way to the international style of architecture. And even though people moved closer together, living in multiple-story buildings, life became more anonymous. Before, the people of Athens knew their neighbors, later they did less and less so. "The soul of the city changed," Thanos adds. It is a surreal place now, and Thanos does not particularly like it. Yet, at the same time, he says, he cannot live without the Athenian sky. He loves the people that live here. The young generation has started caring about the face of the city again, how it visually appears. Take the area north of Monastiraki Flea Market, for example, where all the cool cocktail bars are located. The ground floors of these 1960s buildings host new bars and restaurants with beautiful interiors, but if your eye moves upwards you realize that most of these buildings are abandoned and in bad shape. Nobody wants to live there. Financial means for the young generation are very limited, unfortunately. After the economic crisis some years ago, there is finally hope on the horizon. The economy is showing positive signs again, the city center is full of tourists and new businesses, mostly in the hospitality sector. Even some of the old buildings are now being renovated. One can only hope that the friendly, hospitable, and joyful people of Greece will have a bright future ahead of them.
Target in life
Thanos already seems very balanced to me but he tells me his wish is to be very balanced and I think he is on a good way. He wants other people around him to be happy which makes him happy too and a very modest wish is that he wants to grow old and live many years. I dearly hope his wish will come true.
Best decision in life
Open Baba Au Rum. It opened the big road to creativity for him. He did not realise at first but it opened so many doors and he had the chance to do so many things like travelling, meeting new people every day, play his beloved music and he could even be an interior designer for a while as he is very interested in art and design. Opportunities is the one big word that comes to his mind and many of them!
Images: © Thomas Chalastanis