I have been to St. Petersburg a couple of times now and until a few years ago, there was not much going on in terms of cocktail bars. But all that changed recently. You can see year by year that the scene has been developing. At the forefront of this change is one bar in particular: El Copitas. It was clear when returning to the city for a few days that I had to get one of the family members of El Copitas in front of the lens – Nikolay Kiselev aka Mr. Murka.
About
Nikolay, who is now thirty-three years old, was born and raised in Voronezh, in central Russia. After finishing school, he worked in construction for one year. His plan was to study medicine, so he had to earn some money first to be able to prepare for his entrance exam. He didn't make it the first time around, but a year later he passed and was able to move to St. Petersburg for his studies. He fell in love with the "Venice of the north," and the city practically consumed him. He may have partied a little bit too hard, however, which resulted in his grades dropping. When Nikolay ultimately decided to take some time off from studying, he was eager to stay in the city, so he had to find a way to make some money to get by. He started waiting tables in a restaurant adjoining a casino and was soon promoted from waiter to VIP waiter, serving rich people at events and gigs. The money was really good. While Nikolay had promised his parents that he would continue with his studies, and he is a man of his word, it wasn't the time for that quite yet. He moved on to a place called Jet Set and started working as a bar-back. The place also had a nightclub, and after one summer as a barback he started working as a bartender—three shifts a week with the rest of the time dedicated to his studies. He did this for two years and then moved on to an Irish pub.
Nikolay always worked during his time at university. On the one hand, it was very hard to get by financially in a city like St. Petersburg, but he also felt disgusted with himself when not working. He felt he owed it to himself and to the city. From the Irish pub he moved on to Glav Club—a crazy night club where his shifts lasted from 11 pm to 5 pm the next day. He got to know a lot of people there, as the club hosted many concerts, and the artists would also come as guests. He also made many new friends during that time, and one of them asked him if he wanted to run Mishka, another bar, as head bartender. He accepted. In the meantime, he fulfilled his promise to his parents and graduated, but the liquid drug industry called to him much more, and the opportunity to open El Copitas had arrived. He already knew his business partner Igor from his very first course at university and they had become close friends over time. His second business partner, Artem, he knew from competitions but they had never really gotten acquainted. Through Igor they came together as a team, or, rather, a family.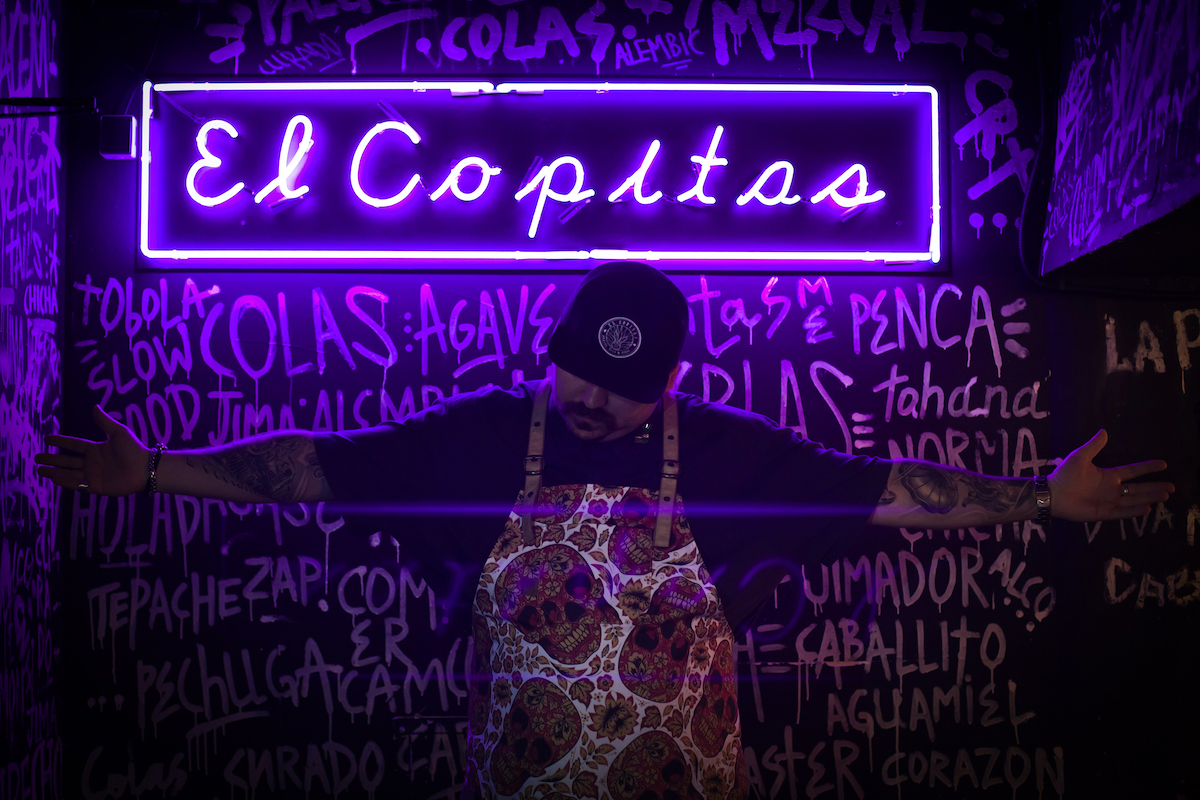 El Copitas
In 2013 Nikolay, Igor, and Artem all went together to the Bar Convent Berlin—or BCB as it is commonly known—and while there the group discovered the agave corner. Mezcal, sotol, and tequila were on offer for tasting. This type of alcohol, especially mezcal and sotol, was completely unknown to them. They felt inspired, and since they were all at a stage in their careers where they felt they could not grow further in the jobs they held, the idea for El Copitas was born. They decided it should be a place for people who care about bar culture and are open for something new and different. El Copitas features a new menu every week with only a few cocktails on it, but there is also excellent, freshly prepared Mexican food on offer. The place is not exactly big, but can still fit a maximum of fifty people. When El Copitas first opened, mezcal was not yet available in Russia—meaning it was forbidden. Every time somebody from the team traveled, they would bring back as many bottles as possible until they finally found a way to import it. El Copitas is located in a courtyard and is therefore run like a speakeasy—undercover and well-hidden. A reservation is necessary to be able to gain access.
Inspiration
Nikolay takes his inspiration from Mexican culture; the cuisines and fresh and intense flavors. If you didn't know better, you would think Nikolay actually is Mexican. He says it is hard to get high-quality fresh produce in Russia throughout the whole year. One really has to work with seasonally available ingredients. This is why they change the menu so often, to stay agile and work with what is available on the market. Nikolay uses the internet to keep informed about any new trends. He is a cocktail connoisseur himself, but follows blogs and magazines, too. He prefers to drink simple cocktails with only a few ingredients for their fresh, pure tastes.
Favorite cocktail
He is a big fan of a Bloody Mary. "Because you can drink it the whole day," he adds. He loves tomatoes, but in his opinion, you can substitute practically any of the ingredients, the spices, the alcohol, and even the tomatoes.
Check out Nikolay's recipes: Bloody Maria and Aztec Rosita.
Favorite Bar
La Capilla in Tequila Mexico, famous for its Batangas – which he loves. The bar was a big inspiration for him.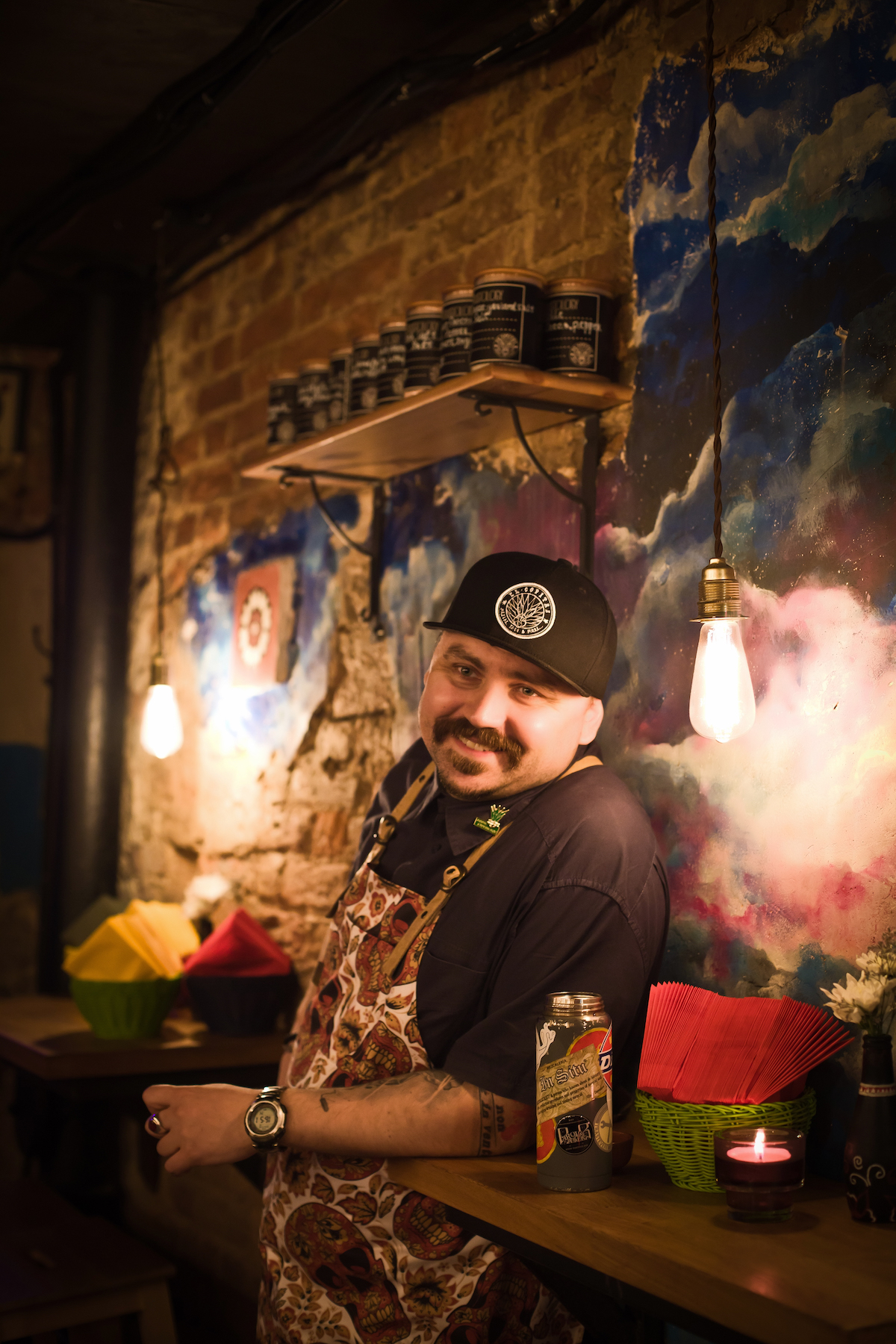 The future of the bar world

Nikolay looks at this question from a local, Russian perspective. One year ago, the El Copitas family had a goal: for the whole world to learn about the buzzing cocktail bar scene in St. Petersburg because of El Copitas. They are still working on this and doing a fabulous job. They want to work towards zero waste in their bar. The bar scene of St. Petersburg and the barkeeper community is very active on social media. More events have also started taking place in Russia that center around cocktails, such as "Negroni Week." The team from El Copitas has opened a bartending school to teach young people who want to enter the cocktail world. It is not only about cocktails but also social responsibility, managing staff, and taking care of the environment. In five years from now, they want St. Petersburg to be the bar capital of Russia—the real estate is much cheaper than in Moscow and many young bartenders come here to experiment and evolve. As more tourists are coming to St. Petersburg, this will help to spur the evolution of the local bar scene as well.
Advice for opening a bar
He will bluntly say to the person: don't do it, as your normal life you had so far will be over for sure 😉 – Do it only if you are absolutely sure.
St. Petersburg

Simply: his home, his family, his bar.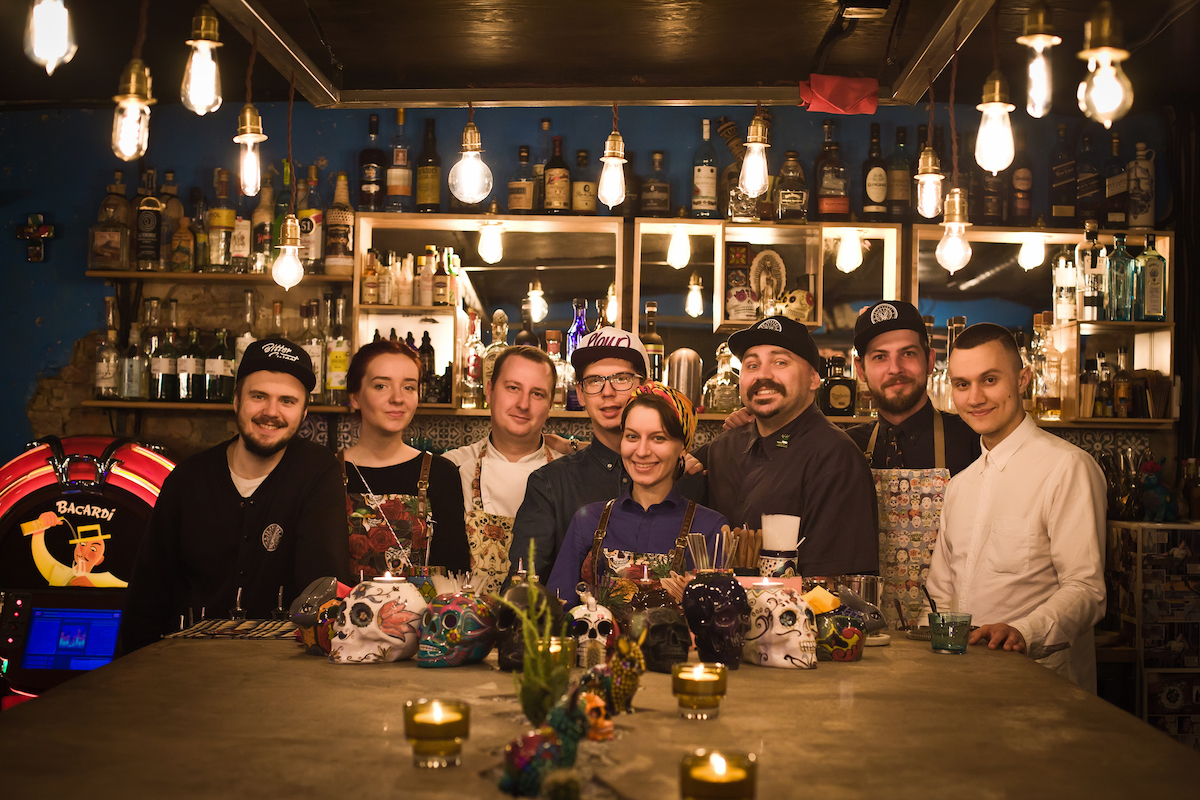 Target in life
It is to make people happier and bring them surprises. And to spread love for this amazing industry.
Best decision in life
Connecting with Igor and Artem. He could not imagine doing this project with anybody else but these two and the rest of the El Copitas family. It is like one body with three heads.
Images: © Lena Polunocheva