One of the best gin producers in the world Henrik Hammer gave me a few names of talented bartenders and excellent bars as I told him I would visit Copenhagen. A rather new bar called Curfew belongs to Humberto Saraiva Marques. It is hard to find a more passionate bartender than the man with the magnificent sounding name. Read on to get to know the life story of Humberto.
About
Humberto was born in 1980, close to Porto up in the mountains of Portugal. He was fifteen years old when he first started working in service—a summer job at a snack bar near his home, selling coffee and beer to earn some pocket money. One summer later he worked in a real bar for the first time, but they didn't serve many cocktails back then. The place was owned by two brothers, and one of them owned a cocktail book, which Humberto would peek into from time to time. He came across a recipe for a Negroni and realized that he had all the ingredients he needed to serve this classic cocktail. The bar did not have the necessary equipment so he used a simple coffee spoon to stir. Humberto remembers this as the first time he tasted something bitter in a cocktail.
After that summer he went back to school, but he continued working there for two summers in a row. In 1998 a four-star hotel opened in the village where he grew up. He applied as a bartender and much to his surprise got the job. During his three years there, he received further training and was eventually promoted to bar manager. When he moved on to work for a five-star hotel near Porto, the bar offered a similar environment, focusing on classic cocktails. There was no young spirit and no sense of innovation, and Humberto realized that he needed to leave the country if he truly wanted to follow this passion.
He took the opportunity to work on a cruise ship in France for three months and from there moved to Scotland to work for the Gleneagles Hotel in 2003. During his one year in that job, he met celebrity chef Tony Singh, who owned a bar in Edinburgh and offered him a job there. This seemed like the perfect opportunity, since Humberto always connected with the chefs at Gleneagles to learn more about flavor profiles and possible combinations. He jumped at the chance and moved to Edinburgh, working at Oloroso for four years. During that time, he also started to collect vintage books about cocktails. It was a period of inten­sive studying for Humberto, and he was eager to learn all there is to know about cocktails, flavors, and their history.
Humberto also gained experience as a brand ambassador for anCnoc Whisky while he was working at Oloroso. Always on the hunt for a new challenge, he quit his career as a bartender and started working full-time as a brand ambassador for Global Brands for a year, then went back to working for a bar, and finally decided he would like to try his luck in the yacht business. He did a basic safety maritime course, but soon realized that it was not as easy as he thought to find a job in that area. He also did not like the fact that relationships in the industry were very superfi­cial. Humberto is very much a people person, so he decided to move back to Edinburgh to get a fresh start. By 2010 Humberto was well connected, and he decided to move to Copenhagen. It turned out, however, that the job he was offered was in more of a club setting, which is an envi­ronment he just wasn't comfortable in. He eventually found what he had come to Denmark for with 1105 and stayed there for four years. Finally, the time was right in 2015 to fulfill his dream, and he opened his own bar, Curfew, in the heart of Copenhagen.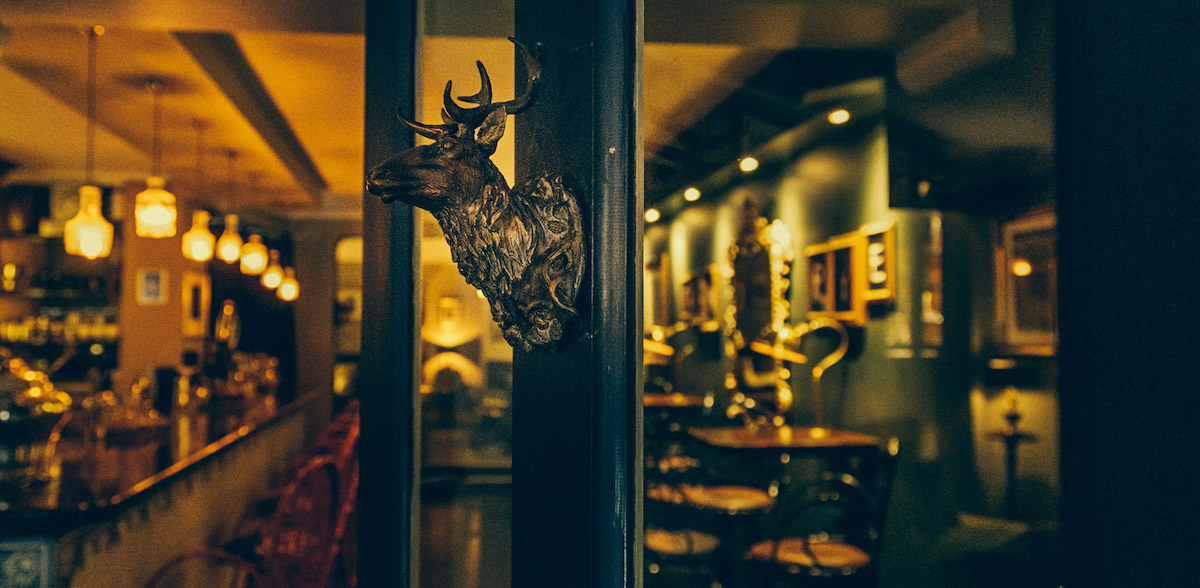 Curfew
Curfew represents a modern take on a speakeasy. It is that kind of place where people come for a good time and stay the whole evening. For Humberto, it is all about service and hospitality. The place offers a warm atmosphere and so does the service. Curfew has a seating-only policy. On a busy night, the bar operates with three bartenders, two hosts, and one bar-back, and can accommodate up to seventy people. Guest interaction and interaction with the bartenders are very import-ant to Humberto and he often are working behind the bar himself to welcome and serve guests. The location of Curfew has an interesting backstory. He learned from one of the neighbors that the place used to be a pub during World War II where the Germans liked to have their drinks. Later it became an underground establishment for gangsters and black-market business.
Inspiration
Humberto changes the menu twice a year. The culinary world is a good source for new inspiration and he exchanges information with chefs and pastry chefs. "One of the most exciting things when developing cocktails is finding ingredients that are underused and working them into cocktails," Humberto concludes.
Favorite cocktail
Humberto's drink of choice is a White Lady. He is a big fan of gin and loves the spirit because it is so versatile when it comes to mixing cocktails. The White Lady offers sourness and pairs the flavors very well with citrus. The mouthfeel is great but, at the same time, the cocktail stands for simplicity.
Check out Humberto's recipes: Curfew Punch and Mahogany.
Favorite bar
Mr. Fogg's in London.
The future of the bar world

Humberto is convinced that times ahead will become more difficult. He says that we will need to accept that at some point there will not be any huge developments anymore when it comes to cocktails and new ideas. There are no new elements to add to recipes; maybe there are new elements in the spirits used but there will not be anything revolutionary left to do in the bar world. New trends will certainly surface, but in his opinion, they are not sustainable.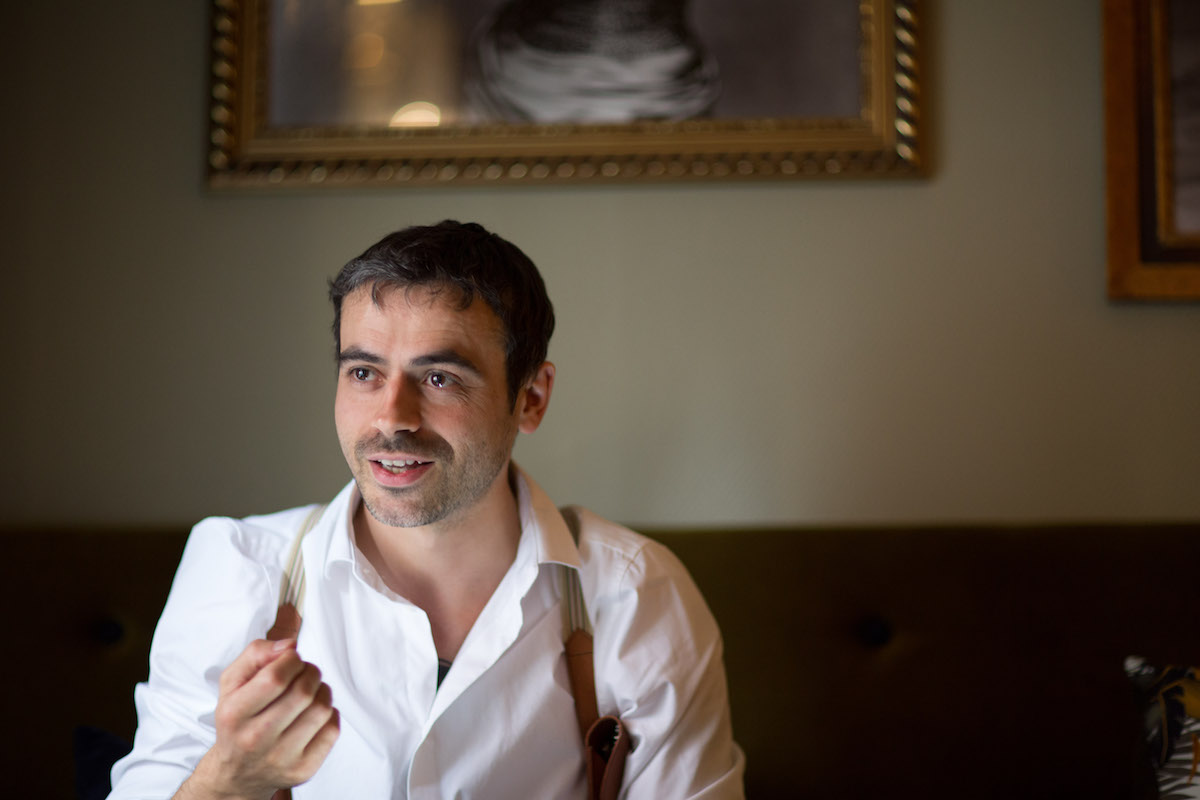 Advice for opening a bar
He thinks the most important thing is not to focus if the place is beautiful and well setup but the fact that people make the place. The ones that visit but foremost the ones that work in the bar. Hospitality is key and one needs to invest in the best people and nurture them and offer them perspective and motivation and a friendly working environment.
Craziest customer experience
There was a guy once that got drunk at Curfew and he got told to get out but after a while, he came back in so the staff had to push him out again in the entrance area of the bar. Humberto had placed a nice vintage mirror in the entrance area and he was getting very worried that it might break. He took all his courage as the guy was much taller than him and had more strength but in the end, Humberto managed to throw him out with force, mostly to save his mirror. He had never done something like this before, being a peaceful nature, but he could not see his mirror break! After reflecting on it, it was very weird as it was a very dramatic moment but he acted with instinct almost felt he had developed super powers for that moment to protect what he holds very dear.
Copenhagen

Copenhagen is a very cool, very easy-going city. To Humberto, it offers a great quality of life. He only wishes that the Danish people would be even more sociable, especially during the week. It feels like everything is taking place during the weekend but it gets quiet on weekdays. Copenhagen is like home for him now, as he met the love of his life there and built a family, but at the same time he still has a strong bond to his family home in Portugal.
Target in life
One of his short-term targets at the moment is to replicate a manual cocktail mixing machine from the 1930's called Wild Bill which originally was built to mix Ramos Gin Fizz.
Best decision in life
Opening curfew and fulfill his dream of having his own bar.
Images: Rasmus Palmqvist