About
Kenta was born and raised in Tokyo, where his mother had a restaurant specializing in Okonomiyaki. He was 21 years old when he moved to New York to go to a fashion school although he didn't stay in fashion, and later decided to get back to the restaurant/bar industry, which he grew up with by helping his mother. New York wasn't keen to craft cocktails at all when he got back to bartending. There were only a few establishments specializing craft cocktails while almost everyone was drinking vodka- cranberry. However, one day, he came across a life changing opportunity. It was right after the New Year's Day in 2007. There was a newspaper advertisement for a bartender position. The opening ad was somehow very precise about what they do and specific about who they are looking for. When he finished reading through it, he couldn't stop thinking but "this got to be Pegu Club" although the ad kept the poster anonymous. After 3 days of silence, he received an email. As he guessed, it was from Pegu Club. Audrey Saunders (Owner of Pegu Club) invited him for an interview. Unlike the opening ad, she was very friendly and the interview was not intense at all but she said there will be a second one. He thought this process is would become quite vigorous for a bartender job. The second interview was Audrey's surprise visit on one busy evening at the bar he was working at that time. "Gin Sour" was her order. Kenta explained that the bar didn't have any fresh juice, but Audrey goes "Yeah, I see that, but give me your best one." Kenta prepared the drink and brought it to her. "Tell me which gin you used and why?" Audrey asked, which he had no better answers than "well, Bombay Sapphire seems to be the most popular one here". That was the second interview. As she was leaving, she told him "I want you to work for me. It's going to be once a week to start. If that's ok with you, you got a job. You will learn which gin goes what flavour, and you will understand why." Kenta joined Pegu Club on the 2nd week of January, 2007. He was assigned on Tuesday night, which was considered to be the slowest night at that time. However, he put his head down, stayed busy and worked hard. After six months, he was put on 2 more nights, Wednesdays and Thursdays, and eventually he moved onto busy weekend shifts. "There was no big training plan back then so he had to learn on the job, watching others, reading books and he used YouTube a lot" he says. After 3 years on the job, gradually became a part of the management team while he kept working behind bar. His work have been featured by many influential media since then, and he received the "American Bartender of the Year" award at the 2011 Tales of the Cocktail Spirited Awards during his 7-year tenure. After almost 1 year of searching, he signed on a commercial space in Lower East Side of Manhattan, which is about 10 minutes to the east from Pegu Club, in January, 2015. Almost 6 month after, Kenta finally opened his namesake bar, "Bar Goto" on July 28th.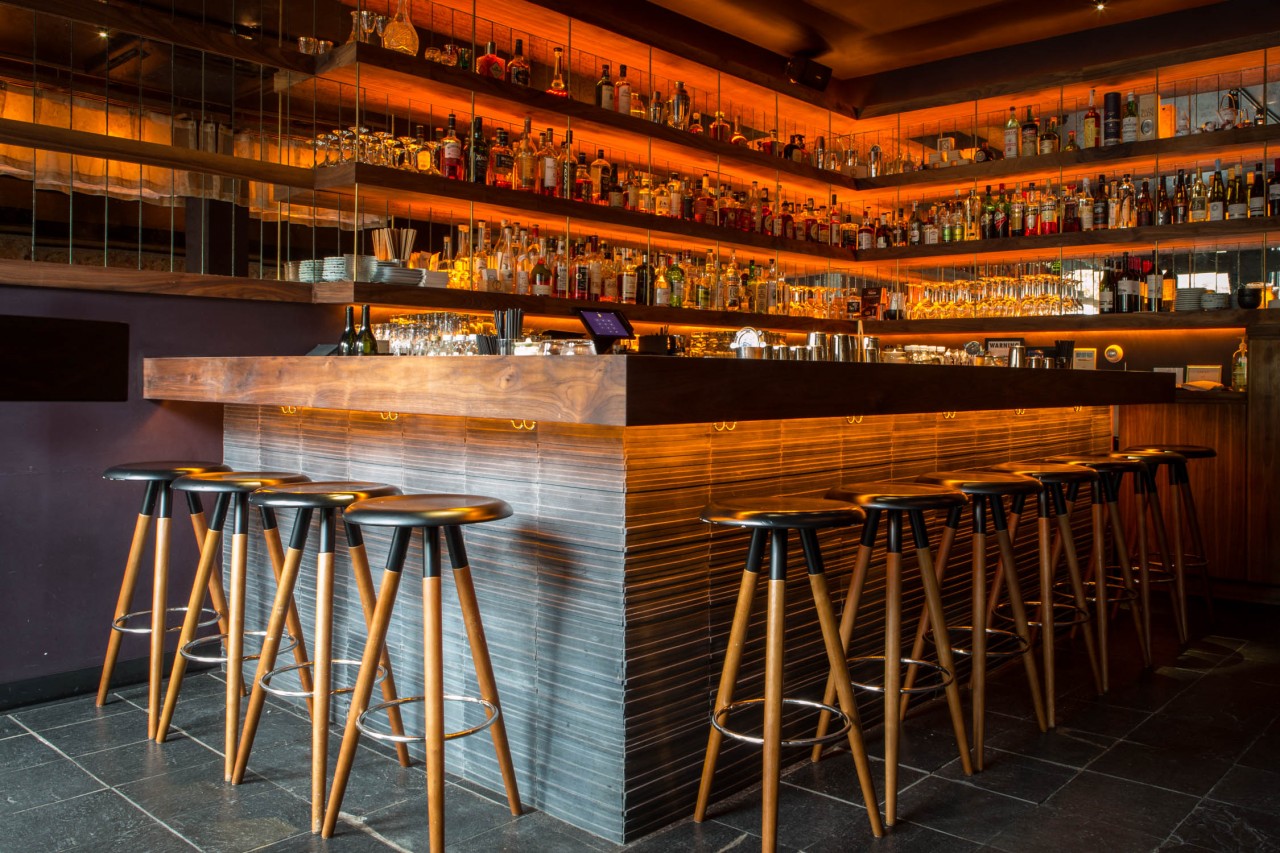 Bar Goto
Kenta's vision is somewhere between a high-end cocktail bar and casual Izakaya. "People stay longer in general when they are easting while drinking." Kenta says. I'd like to see that more in Europe too. In the US it is so common. It's about a drink experience that is heightened by comforting bar food. Indeed, Bar Goto offers a variety of comfort Japanese bar food. Obviously Okonomiyaki cannot miss on the menu and it is a focus on the list. Having great experience from his mother's restaurant, Kenta is offering a very authentic one which is absolutely delicious. You should go and try it and if you wonder what it is, it is worth reading about it. I tried it the first time in Hiroshima, where it is very popular. Japanese food is not something exotic anymore in New York but I am sure you won't find many good Okonomiyaki places in Manhattan. Kenta says it's such a good bar food because it's a mix between Pizza, Quiche, Taco or even Lasagne. I never thought of that but it is spot on. Basically the perfect dish to sip a few cocktails and not feeling them straight after! The bar itself fits around 40 guests and Kenta has 14 staff in his team. "A very diverse group", he adds. Having good people around that you can trust is the best thing. In the end people make the bar. That is Kenta's belief, and he is absolutely right.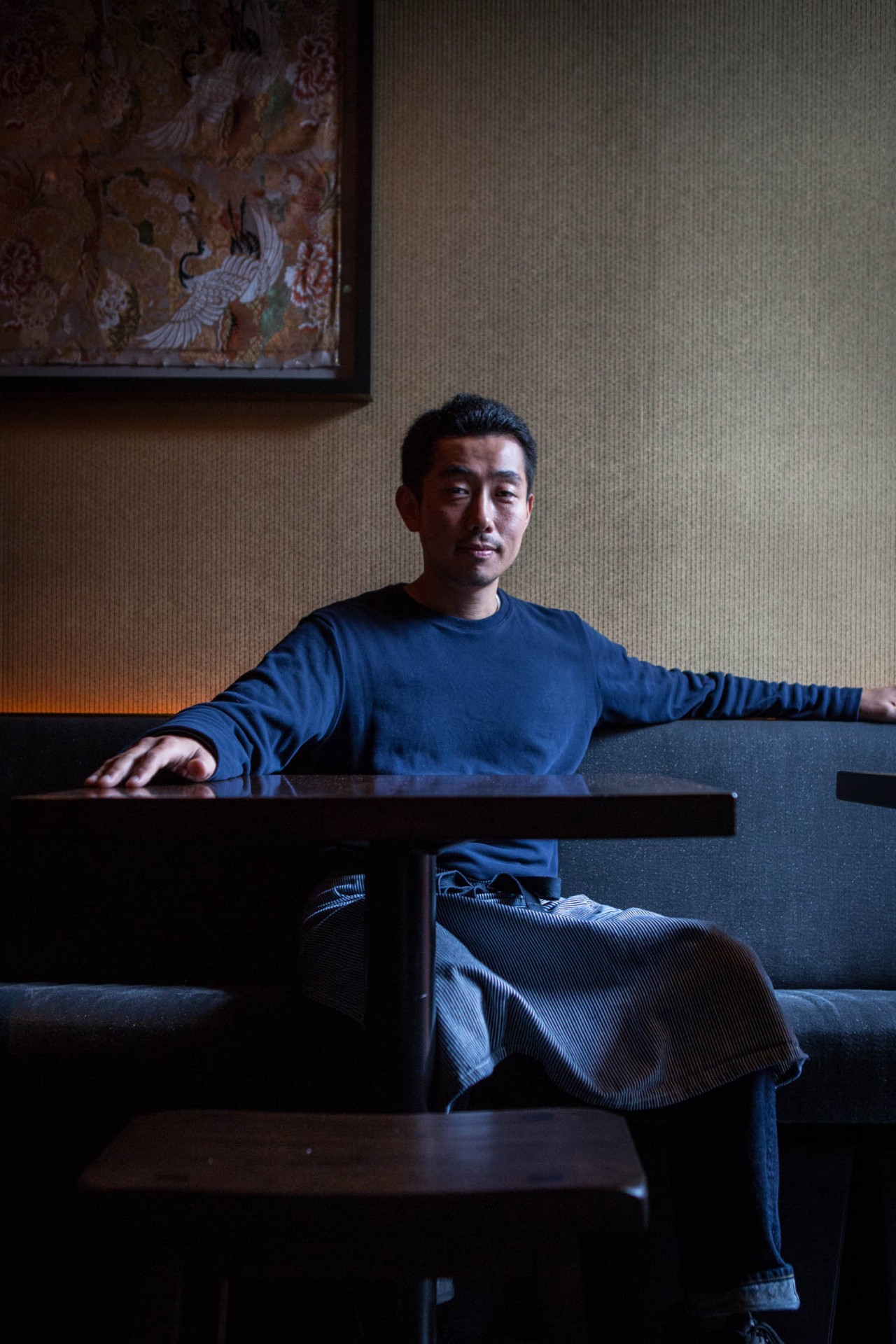 Favourite cocktail
One of his favourite cocktails, "Smoking Dorini Dreamy Martini", created by his mentor, Audrey Saunders, is a vodka based martini with a hint of Laphroaig, Pernod and Lemon twist.
Another one is one of Kenta's creations back in Pegu Club, "Honeydew Daiquiri". It's a classic Daiquiri with fresh honeydew nectar and a splash of Absinthe.
Favourite bar
Pegu Club certainly has a very special place in his heart so that came to his mind when we talked about his favourite bar. In addition to meeting so many people who turned to be his loyal regulars, he met his fiancée so no wonder he mentioned it. I knew it could not just be because he worked there. There must have been something else. "It is more than a bar for me", he adds. So I asked him if there is any other bar that he likes and he mentioned Jimmy's Corner, which is up at Times Square. It's a sports bar that focus on boxing. While the area keeps changing, Jimmy's Corner has been there for many years – unchanged. The owner, Jimmy, used to train Mike Tyson. The bar is filled with a lot of boxing images on the wall. The bar resembles memories for him from when he was young and saw American movies in Japan. That's how he imagined the US would be. It's an old solid bar which is good and he doesn't want the bar to change. When he goes there he just drinks beer and that's it.
The future of the bar world

He wants bars to be a balanced place where you can get beer, wine and not only cocktails. There should always be food as it is equally as important as the drinks in his opinion. Good cocktails are expected nowadays as people get more knowledgeable. With beer and wine you cannot really do a lot wrong but with food and cocktails you can, therefore bars have to get that right. He wishes to see more such places.
What he also thinks will develop more are bars that are quite the opposite; bars that are specialising in exactly one thing, for example a Mezcal bar that just served a huge variety of one spirit.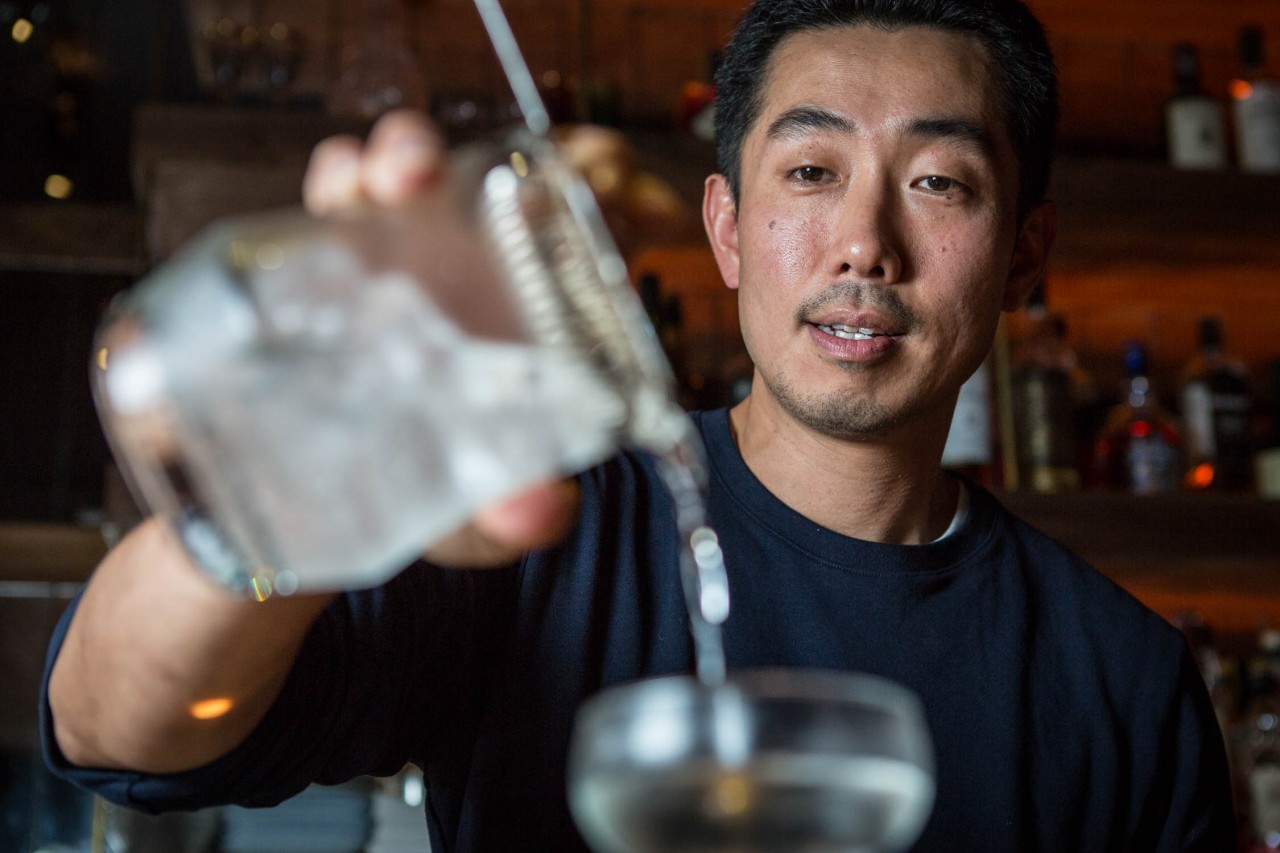 Advice for opening a bar
Good relationship with your partners or investors but not only that, what is equally important is that you have a good relationship with your landlord. Last but not least you have to be ready 24/7 to make it happen.
Craziest customer experience
Pegu Clubs toilet has a sliding door and that was always bit of a hindrance for some people that had a little bit too much to drink so one evening there was a guy walking to the toilet and he almost could not hold it anymore so he tried to open the toilet door but he did not realise that it was a sliding door. He tried to push the door instead and was getting so desperate that he decided to pull down his pants and he started peeing in the hallway. The ladies told the barkeeper and Kenta went to see and he said it was such an absurd scene, he never forgot it.