My brother brought me the cocktail book from Eau De Vie as a birthday present when he returned from a business trip to Sydney. Actually he could only give me a pdf copy at first. A handsome gesture by the bar staff as my birthday was in a short while and the book was just about to print. When it came out it travelled the world in a container and 2-3 months later it arrived in Zurich. A fantastic book and it was clear to me that I had to visit the bar when I went to Sydney and moreover I was eager to meet the mastermind behind Eau De Vie.
About
Sven Almenning! When I told bartenders in other bars that name, they were all going: "Ohhh, sure we know him". He has been in Australia's cocktail scene for quite some time now. Sven is a person who always has an ace up his sleeve; at least he comes across that way. Certainly, he is not too short of life experience and creative ideas. He was born and raised in Norway. The first time Sven went abroad was as a 17year old as an exchange student in the US. When he came back he wanted to see more of the world and joined the Navy. He worked his way up to 2nd Lieutenant on a frigate. When he finished in the navy at 22, he had not seen enough of the world and needed some freedom. He did what's best and travelled the world for 1 year. Sven not just travelled the world but came up with the idea to join a bar school in LA as he figured it would be the easiest way to make money, get to know people and still fulfil his dream of travelling. He did his course which lasted 3 weeks and then started to travel. Eventually he ended up working in a Spanish tapas and cocktail place in Auckland (NZL) for a while. Later on he moved to Sydney and from there to Spain and again back to Sydney and he decided to study journalism for 3 years as he loved the city. While he was studying he continued working in bars. In 2002 he decided to move to Sydney for good and just a year later got married. While still working in bars he started to import Vodka from Poland. At the same time he also wrote for GQ magazine. Later on Sven started a consulting company called "Behind Bars", created the Australian "World Class" competition and established a training program called Alchemy, which ran for seven years training around 15,000 bartenders annually. Eventually the import business came to a stop as the consulting business was taking up all the time. In 2010 Sven fulfilled his dream of opening his own bar and opened Eau De Vie in Sydney. He was fortunate to have saved up enough money through his Behind Bars business to fulfil that dream. At the time there were barely any cocktail bars in Sydney, and many were of the opinion that Sydney siders, and Australians in general would prefer to sip beer or wine over cocktails. Opening Eau De Vie was partly motivated by proving this wrong. Six years later Sven feels Eau De Vie has proved that there is both a thirst and a demand for great cocktails as beer sales make up around 2.5% of turnover and wine even less at 1.5% of turnover. Around 80% of sales are cocktails with the difference being made up primarily of Malt Whisky, and a mix of other spirits that are primarily enjoyed neat. Today Eau De Vie is not the only bar Sven owns. He even expanded in Sydney with the Roosevelt and into Melbourne with Boilermaker House and Eau De Vie Melbourne. Melbourne offers a less regulated environment than Sydney (remember the lockout laws), and is more welcoming to hospitality operators and the nightlife culture in general. The consulting company eventually closed down and Sven's focus is on opening new places and expanding his interests within the hospitality industry as a whole.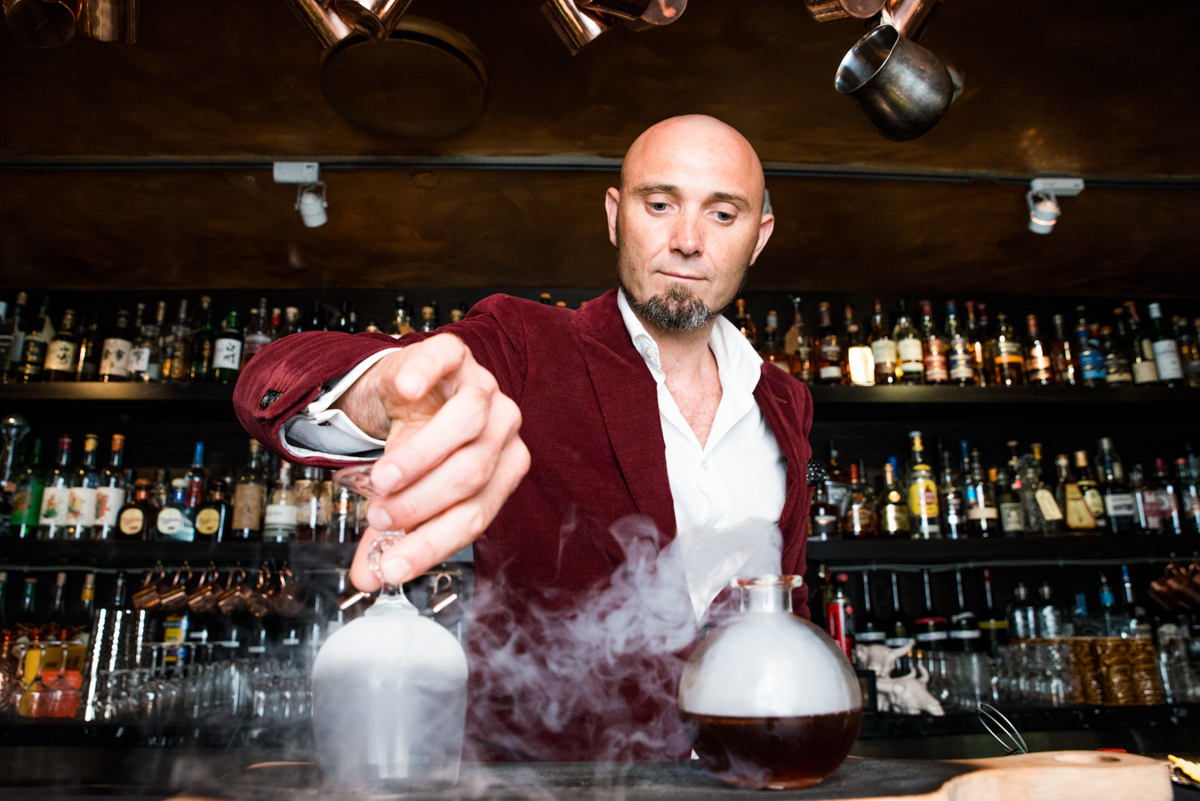 Inspiration
Sven is a very creative person by nature. He daydreams a lot, has ideas and creates mood boards in his head. New ideas for concepts come natural to him and he is very lucky since many people dream of opening their own bar but never find the venue for it. He actually gets offers for venues but had to decline several times in the past since the concept did not fit the venue. The location shapes the concept and not the other way around. That's how Sven works. He has the constant desire to create and he does not build around a product. "I form around guest experiences", he concludes.
Favourite cocktail
Classic drinks such as the Negroni or a Martini are among his favourites. This summer he enjoys a homemade Cucumber Margarita as an aperitif in the garden. After dinner he imbibes Old Fashioneds and Sazeracs or some creative twists on the classics.
Check out Sven's recipe: Smokey Rob Roy.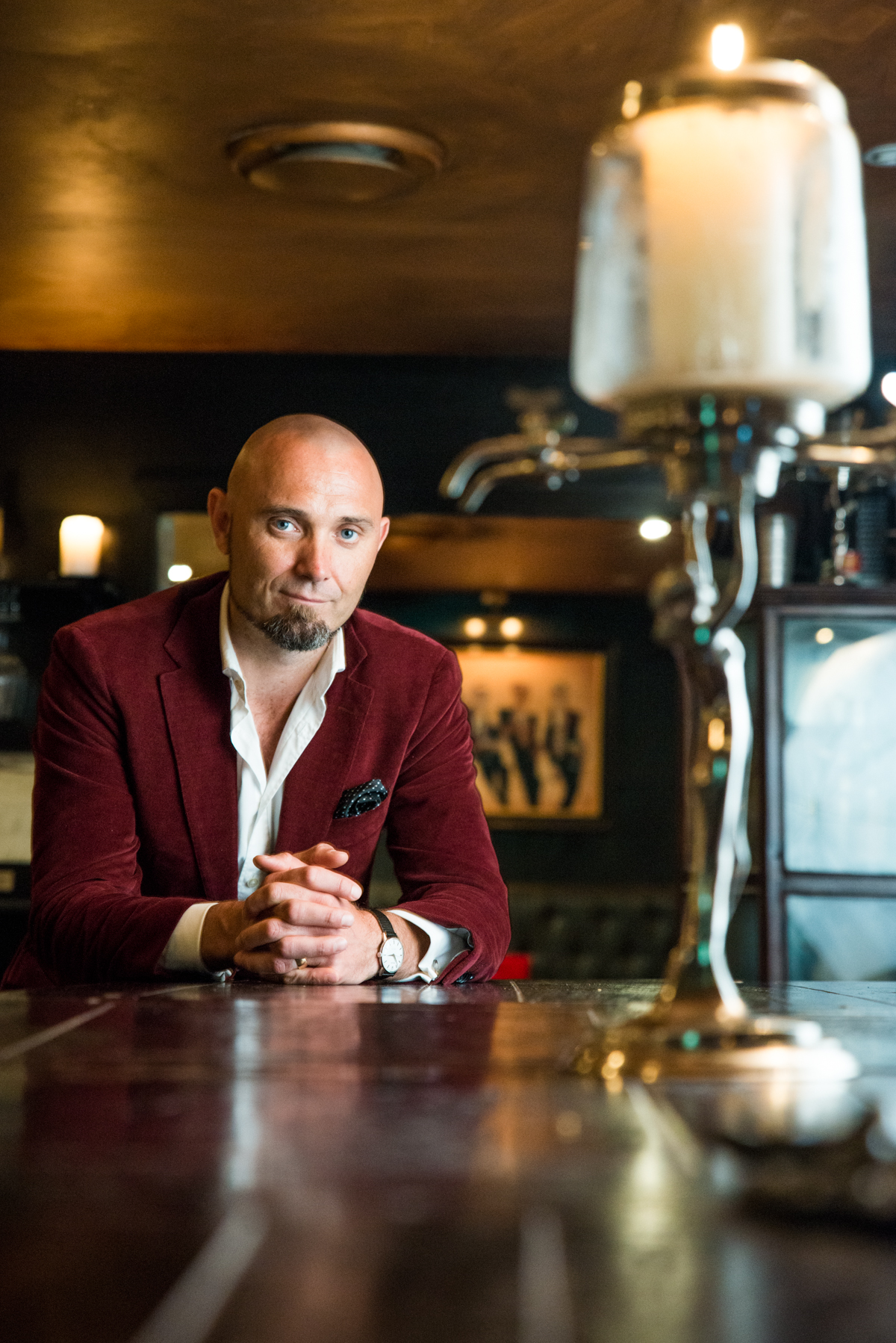 Favourite bar
He used to see a lot of bars when he was younger and travelled more. Nowadays he travels more from Sydney to Melbourne to visit his own bars and he also enjoys having drinks there. His favourite bar though is the Quaich bar in the Craigellachie Hotel in Speyside, Scotland. The whisky selection and atmosphere he experienced there was unparalleled and he likes to think back to that memorable time. Two other bars that he really enjoys and always recommend people visiting are Mayahuel for its fantastic drinks and La Esquina for the overall experience – both located in Manhattan. "We certainly had a lot of tequila", he adds as he tells me that the group ended up dancing on the tables in this famous Mexican restaurant/bar.
The future of the bar world

He sees a very fruitful development in the bartending profession. With more interest in cocktails in general the quality will be lifted all over the world. As how it will be developing in the future he sees two streams. Some bars and bartenders will gain very high recognition for their work. Even more than they do now and the people will read about them and hype them like big celebrity chefs. On the flipside he believes that there is also a development where bars focus less on the drinks but more on the fun aspect. People nowadays think that fun and quality cocktails are mutually exclusive. "This is not the case at all", Sven reckons.
Advice for opening a bar
His advice is very simple but essential. "Do make sure you have the money to realise your project". One needs cash flow for building, staffing and stocking inventory. Last but not least one also needs money to open the place. He has witnessed several projects in the past where the owners have run out of money before even opening. And without the cash flow to sustain the first few weeks/months of trading, venues that could have become great have gone under due to a lack of cash-flow early on. Both Eau De Vie in Sydney and Melbourne took months to take off and without that extra budget in the bank we would have been struggling to make them a success. "Always add 20% or so to your budget to account for unforeseen expenses and delays", Sven says.
What is Sydney for him
Water, harbour, beaches – just get out there and have the most active and balanced lifestyle you find in the world. That's how Sven sees Sydney. He calls it home and does not want to move at all. He fell in love with Sydney and its people years ago.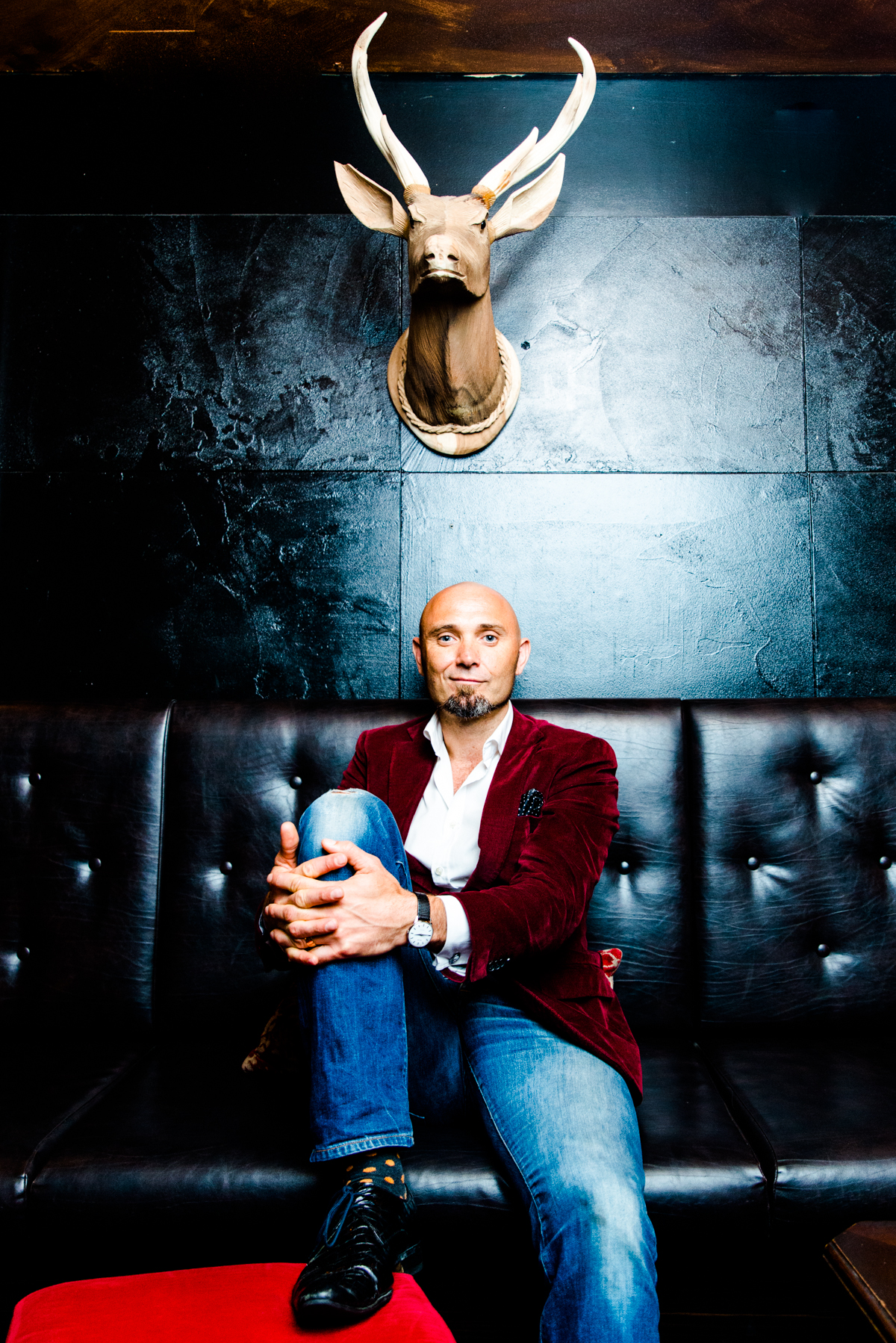 Target in life
Be happy, be a good dad and husband – enjoy life and at the same time do good to others and support them as much as possible.
Best decision in life
Very simple – marry his wife and quit the job he had to open his own business.
Images: Oscar Colman